Control the retention of your users by measuring the uninstalls of your App.
Measure all uninstalls of your App by media source and identify which one works best. Segment users who have uninstalled it in order to recover them through another channel.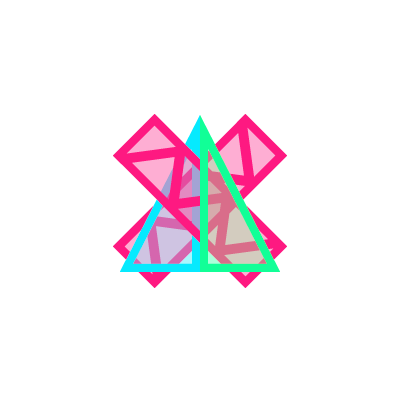 We go beyond the grouped information offered by the Apple and Google stores.
EMMA can indicate who are the users who have uninstalled your App. In this way you can segment them to create audiences and contact them by other channels such as SMS or Email in order to reactivate them.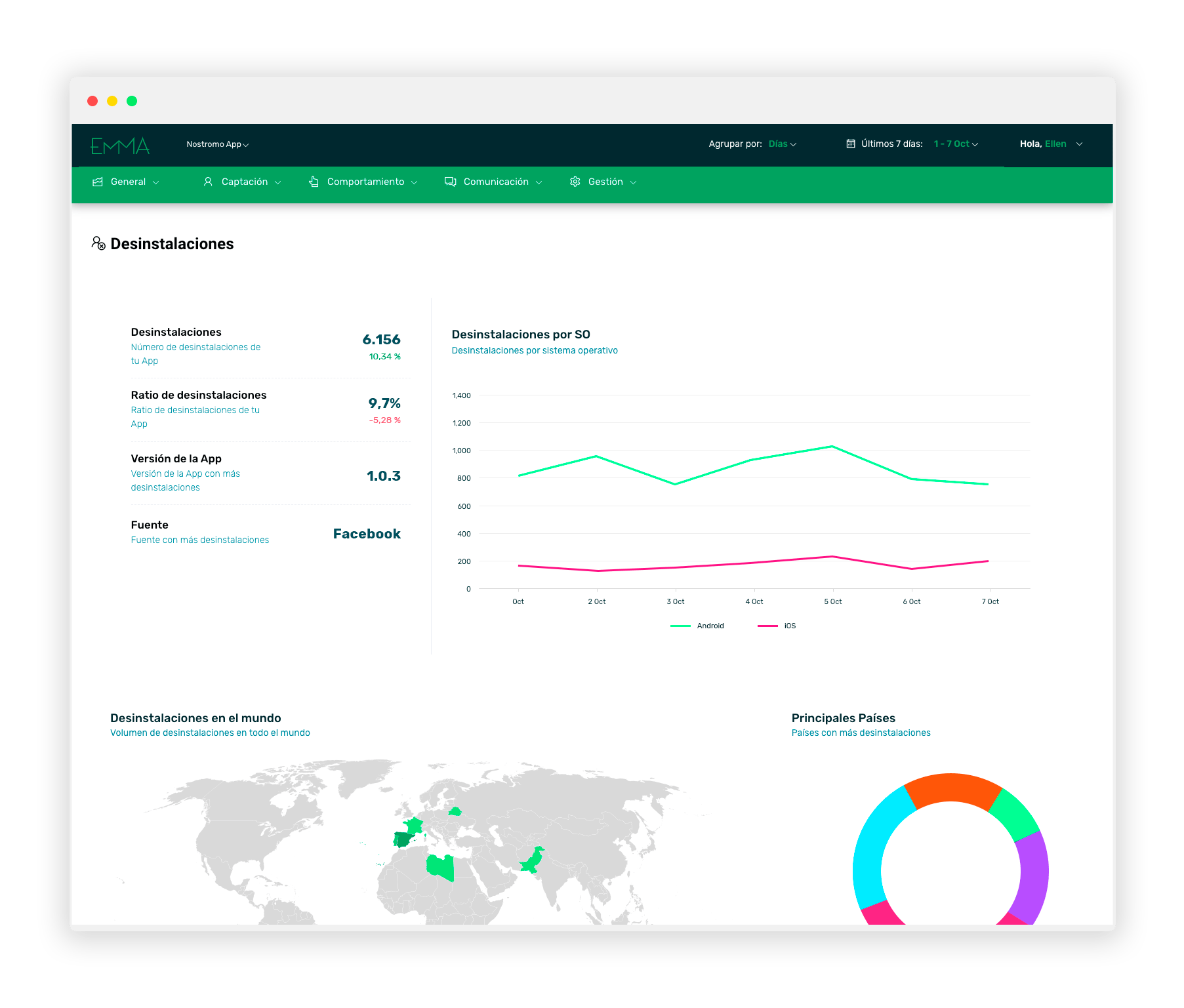 One of the most important aspects in user acquisition is to be able to distinguish which media source generates the most uninstalls. That way you can measure the quality of traffic.
EMMA allows you to filter your uninstalls by channel, media source or campaign. This way you can clearly and quickly identify who is your best traffic provider and who brings the least qualified traffic to your App.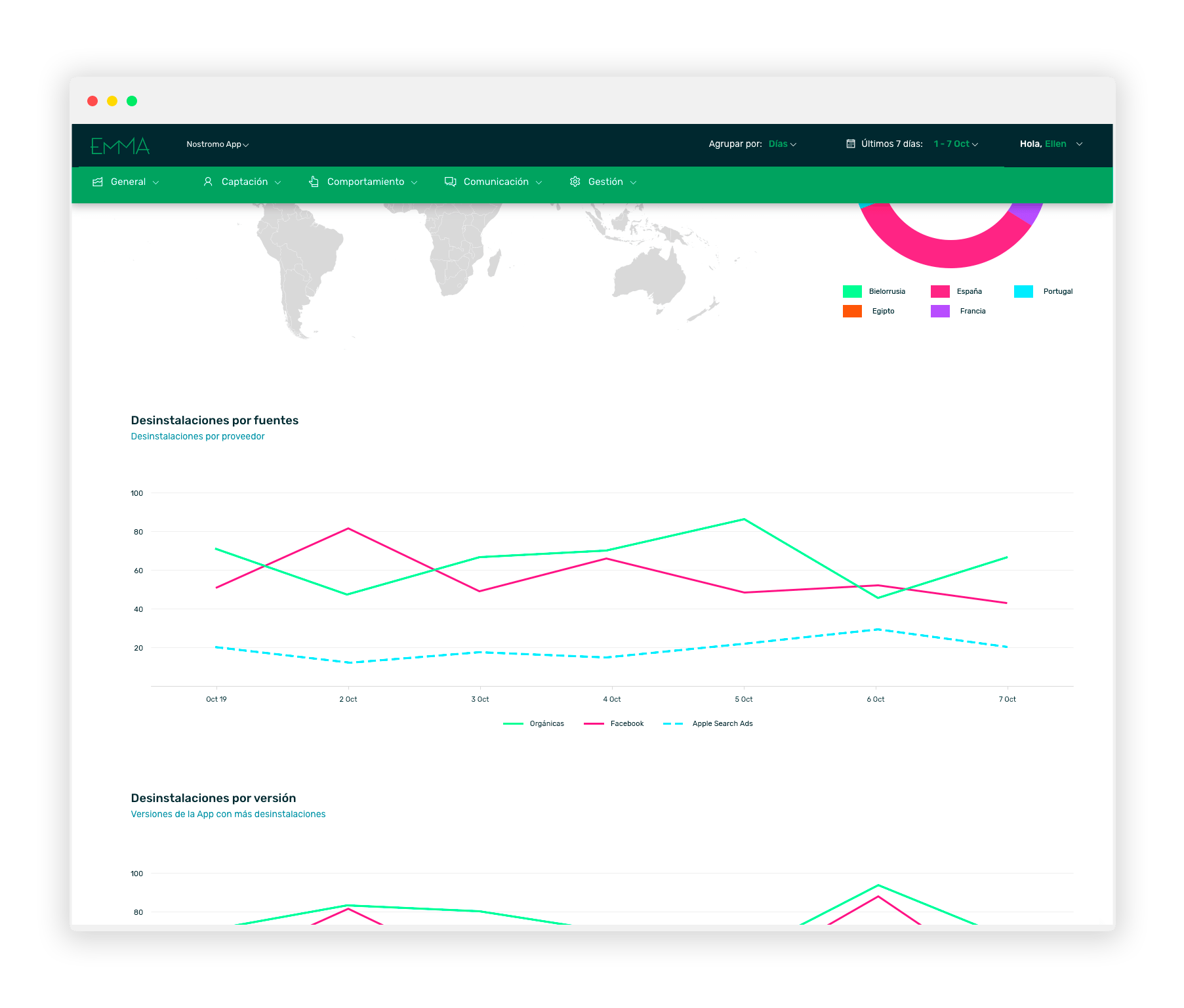 EMMA allows you to have all the specific information about your uninstalls. You can download in real time, send by mail or schedule the sending of your uninstalls report.
As you can also identify each user who has uninstalled the App, you can perform follow-up actions to try to recover it through different channels such as SMS or Email.
Always, in real time.